Mergers and Acquisitions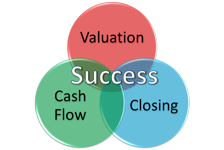 CFO Services has led over $1B in transactions ranging in size from $25M to $100M. Our partners have a strong track record of completing transactions. We perform both buy-side and sell-side services that include:
Preparing a company for sale to maximize valuation
Coordinating all activities including; legal, investment banking, tax, negotiation and transition services
Performing Due Diligence
Providing interim accounting/executive services such as President, CFO or Controller as needed during a transaction as a result of unexpected turnover or to fill gaps in competencies

Press Release (Jan. 2016)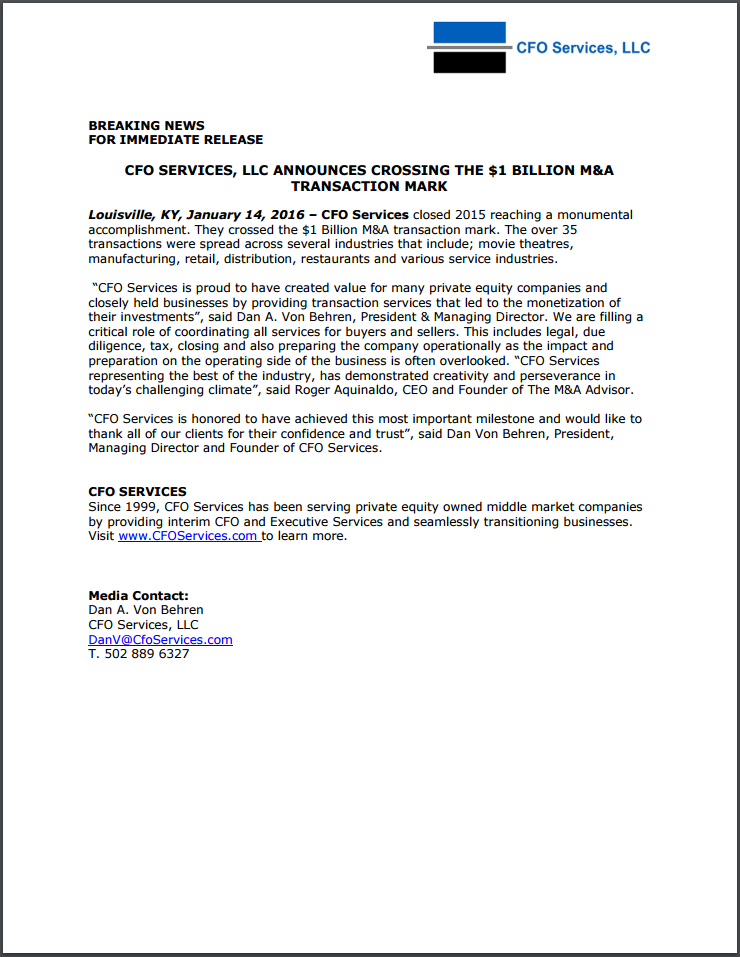 Louisville, KY, January 14, 2016 – CFO Services closed 2015 reaching a monumental accomplishment. They crossed the $1 Billion M&A transaction mark. The over 35 transactions were spread across several industries that include; movie theatres, manufacturing, retail, distribution, restaurants and various service industries.
Download Transaction Summary - PDF

Press Release (Aug. 2013)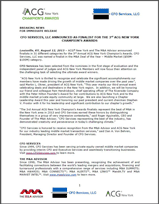 Louisville, KY, August 12, 2013 – ACG® New York and The M&A Advisor announced finalists in 31 different categories for the 3rd Annual ACG New York Champion's Awards. CFO Services, LLC was named a finalist in the M&A Deal of the Year – Middle Market ($50M-$100M) category.
Download Transaction Summary - PDF
Press Release (Nov. 2012)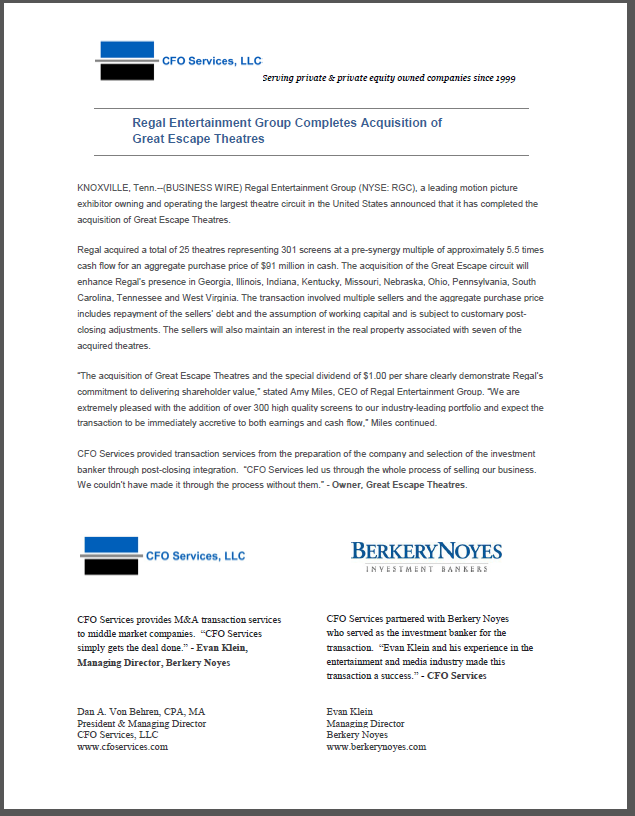 KNOXVILLE, Tenn.--(BUSINESS WIRE) Regal Entertainment Group (NYSE: RGC), a leading motion picture exhibitor owning and operating the largest theatre circuit in the United States announced that it has completed the acquisition of Great Escape Theatres.
---
"We couldn't have made it through the process of selling our business without the expertise of CFO Services"
- Private company owner and CEO
"CFO Services was invaluable in getting the deal done and getting a valuation beyond what we expected"
- Leading international investment banking firm